Boat christened Sharkwater in honor of Rob Stewart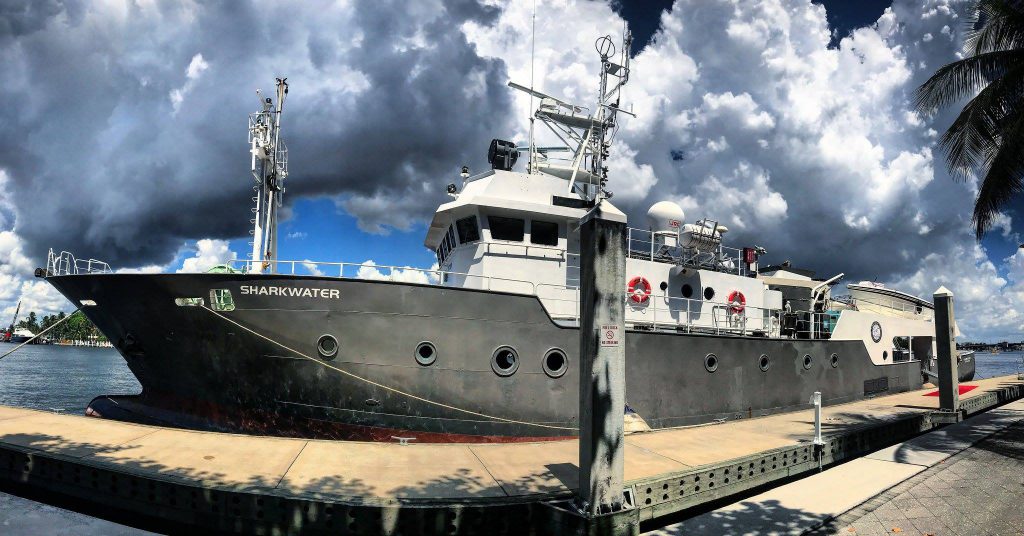 On July 27, 2017, a former Japanese 133 foot (41 metre) fishing vessel acquired by Fins Attached was christened the Sharkwater at the Bahia Mar Marina in Fort Lauderdale, Florida in honor of Rob Stewart. Sharkwater Extinction will be filmed from this boat — and will host many other conservationists, researchers and filmmakers around the world who are dedicated to saving these apex predators.
"The Sharkwater team is proud to be a part of the Sharkwater research vessel and we know Rob Stewart would have been thrilled to have been involved in this significant initiative. It's imperative we support the oceans and all its creatures and this boat will provide an excellent resource for researchers, scientists, and conservation groups for years to come." A giant thank you to Alex…and his organization Fins Attached for making this happen.
"As Rob said, 'Conservation is the preservation of human life on earth and that above all else is worth fighting for.'"